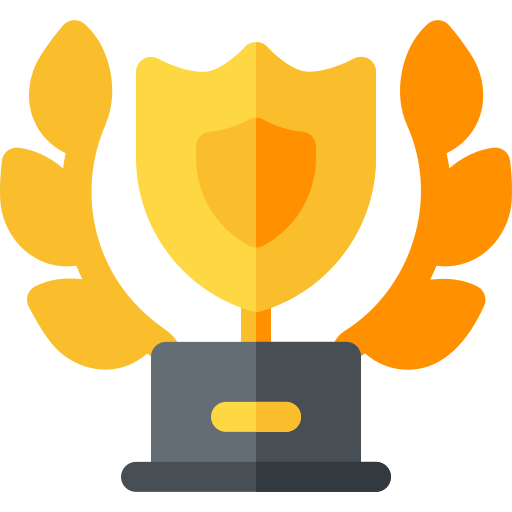 Recognition & Promotion
Get recognized by the prestigious KNIGHT OF THE REEL AWARDS. Your success story will be published on our platform, which will bring global recognition to you.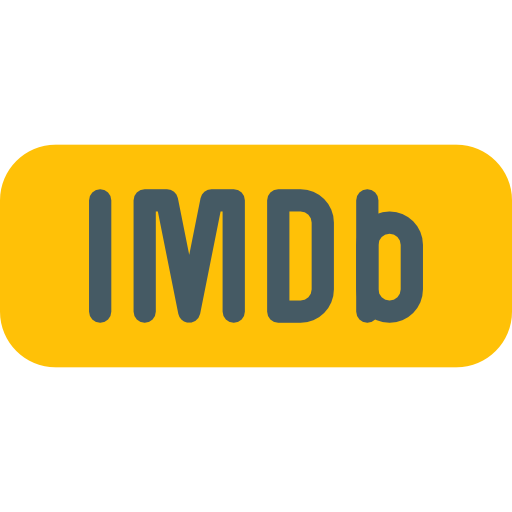 IMDb Rating & Watchlist
Association with our acclaimed festival brings a free monthly IMDb rating.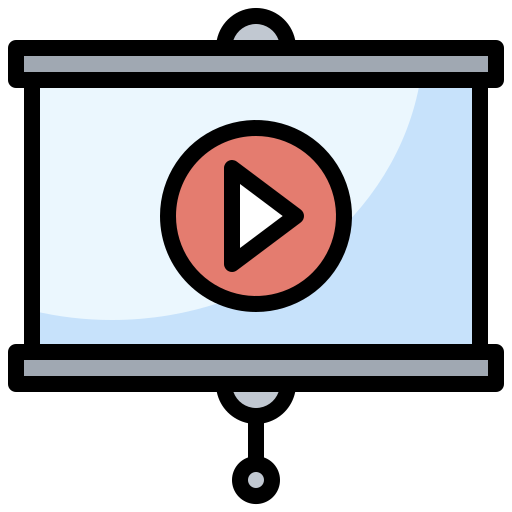 Live Screening
Attend the glamorous live screening Gala and meet the producers, distributors and industry professionals.
Distribution
Along with the award ceremony there will be a film market where you will get the chance to showcase your work.
All filmmakers understand and accept that if their film is accepted for presentation and screening at the film festival, they grant full and unrestricted permission for Knight of The Reel Awards to screen the film/video at times of the festival's choice and to charge an admission fee for the presentation of the digital video program.
The Filmmaker understands and accepts that they do not participate in receiving any funds from the Box-office proceeds which are fully retained by the festival to help cover the overall cost of the festival presentation. It should be noted for the record that box-office proceeds never cover the cost of presentation of the Features and Short Film Programs. The Festival (Knight of The Reel Awards) is a non-profit, Cultural Organization with Federal, State, Country & City Tax-Exemptions.
Required Legal Stuff: The filmmaker releases the festival (Knight of The Reel Awards) from any and all liability for dam-ages or destruction of the entered DCP. The Filmmaker understands that the entered DCP will be retained in a secure facility by the festival, and every effort will be taken to protect and control the viewing of this production. The festival assumes no liability whatsoever for theft, copyright violations or piracy of the entry.
We use Professional Pioneer International playback systems, all formats, all regions, including Region . All entries are carefully pre-screened prior to the public showing to assure that the DCP does perform to industry Standards. The Festival (Knight of The Reel Awards) assumes no responsibility for any technical difficulties in the presentation of this video at the actual event.
The Film Festival (Knight of The Reel Awards) reserves the complete right to make changes in the program dates and times and to possibly not screen the video, despite its being selected for screening.
The filmmaker will endeavor to present to The Festival (Knight of The Reel Awards) a new and pre-checked Hard disk / DCP for the actual presentation of the video at the festival.
It was a really great experience participating, honoured to be awarded in this festival for our film "RIDE TO REMEMBER" and to being nominated for their prestigious Knight awards.. Looking forward to attend the annual festival in live. Thank you and all the very best to the entire team.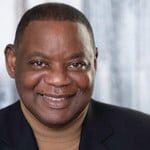 We are honored and extremely grateful that your festival chose our short film "The Secret Weapon: Yesterday IS Today" as an Award Winner. The festival is well-organized and has excellent communication. May the festival continue to provide filmmakers with a platform that fosters creativity and self-expression.
A highly recommended festival. We had a wonderful experience. Thank you very much for choosing our film for an award. My colleagues and I send you our best wishes for continued success.
Thank you very much for awarding our short film Domestic Bliss with Best Actress for Tara Beavers, as well as an outstanding Achievement Award for Best Short Film! Communication was excellent, our certificates and laurels arrived quickly, and we look forward to receiving the trophies that we ordered in the mail soon.
A wonderful experience…thank you for the recognition and award for my screenplay.
Very happy with my Award Winner for my documentary HISPANIA, LAND OF RABBITS. Thanks to the organization and congrats for the good and easy communication.
Excellent to be recognized in this last cycle of the festival. Very nice festival to be a part of.
It was a Honor for my film "Queens Tale" to be selected as a Winner in this Fantastic festival. I would definitely submit any new work or recommend you to any upcoming filmmaker. Thank you
Knight of the Reel Awards is highly recommended!
Excellent festival punctual communication, I am honoured to have participated and to have won the festival in the documentary section, recommended festival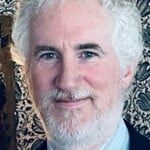 Thank you for the best feature screenplay award for my Asian love story, In Jade Moonlight. This is a wonderful festival and I highly recommend it. Your communications were clear and prompt and I look forward to entering your competition again. All the best!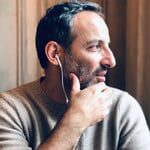 Well organized and wonderful festival. It was a great honor to receive an award for my film "The Choice". Thank you very much and good luck!
Great festival! We were pleased to be a part of it. The certificates are rewarding for winners and the team is very professional. Thank you again for awarding our film, THE WISTERIA MANOR!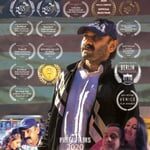 THANKS FOR YOUR HONOR ,IT MEAN A LOT !!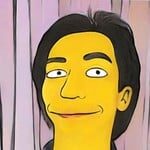 This is my first feature film as a director. I am very grateful that my film was recognized by the festival. I was very excited and honored when I received the notification of the screening results.
The festival staff was quick to respond and I appreciate the seriousness with which they took the film and the art.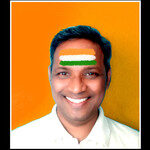 There is no better reward than being appreciated…..Thank you Knight of the Reel Awards for selecting " THE SILENT SCREAM " as Winner film in "film on women" category.
This inspires me to get better at my art .I will surely submit future projects again … Thank you! .🙏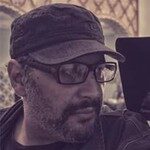 Thank you so much for this award, we are honored
Great festival with very good communications and supporting laurels to share on social media. Delighted my short script Art is Dead won its category. Many thanks.
Very please to have been an award winner! Thank you so much!
Great communication and professionalism. Beautiful trophy and certifications. Thank you Knight of the reel for selecting Reality TV. I highly recommend any filmmaker to submit their work this amazing festival
So proud to be a part and Award Winner of the festival, so inspiring and greatfull 🤗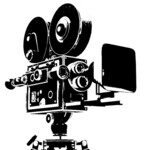 Good communication all the way through. This is a festival that you would like to enter. Thanks for having me!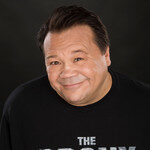 Thank you so much for awarding two of my projects with the honors. BEAUTIFUL VIOLENCE "Best Director" Best Cinematography" "Outstanding Achievement Awards for Short & Dram Films. And for "Best Episodic Television" & "Best Television / Pilot or Series" for MAN OF A FUNNY AGE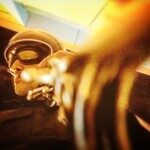 Thanks for the Award in India!
One great priviledge!
Thankfull
A great emotion and a great festival! Thank you!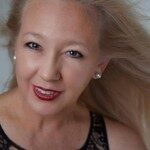 Great festival! We were pleased to be a part of it. The certificates are rewarding for winners and the team is very professional. Thank you again for awarding our film, THE WISTERIA MANOR!
I was happy to be selected and elated when when awarded in three categories. One of the festival's to look for to have your work recognized.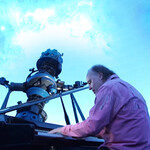 AWARD WINNER As producer and musical composer of the film Piano Under the Stars and on behalf of the team, we take our film in orbit all over the planet and it is a great pleasure to be able to show another country in our orbit at this prestigious and outstanding festival and we are happy to to be there … thank you very much to all …Claudio Recabarren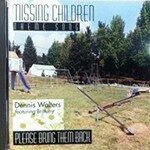 KNIGHT OF THE REEL AWARDS is awesome in my book! Thank you for allowing me to be a part of such a great competition and group of people. Your are very professional and kind with your communication. I am grateful for you choosing my song "MISSING CHILDREN" as the winner for Best Film Score – Soundtrack!!
I recommend Knight of the Reel Awards to all creative filmmaker and artists around the world.
Thank you so much to the entire team at Knight of the Reel Award. What an honor have my animation feature film Fabulous Hansel and Gretel be recognized as Award Winner. I look forward to have the trophy in my hands. Love.